San Francisco, California - 6:00PM
Venue: ODC Theater
Presenter: The Living Earth Show & KRONOS PRESENTS
San Francisco, California - 8:30PM
Venue: ODC Theater
Presenter: The Living Earth Show & KRONOS PRESENTS
Venue: Lisner Auditorium, The George Washington University
Presenter: Washington Performing Arts
San Francisco, California - 6:00PM
Venue: ODC Theater
Presenter: The Living Earth Show & KRONOS PRESENTS
"Echoes" with Youth Speaks and The Living Earth Show at ODC Theater as part of T.L.E.S.tival

Sun Rings has received the 2020 Grammy Award for Best Engineered Album, Classical. It was engineered by Leslie Ann Jones; mixed by John Kilgore, Judith Sherman, and David Harrington; and mastered by Robert C. Ludwig. Released by Nonesuch Records in August, this is the first full recording of Terry Riley's 2002 ten-movement suite for string quartet, chorus and pre-recorded spacescapes, here performed by Kronos with the vocal ensemble Volti.

JOHN VON RHEIN, CHICAGO TRIBUNE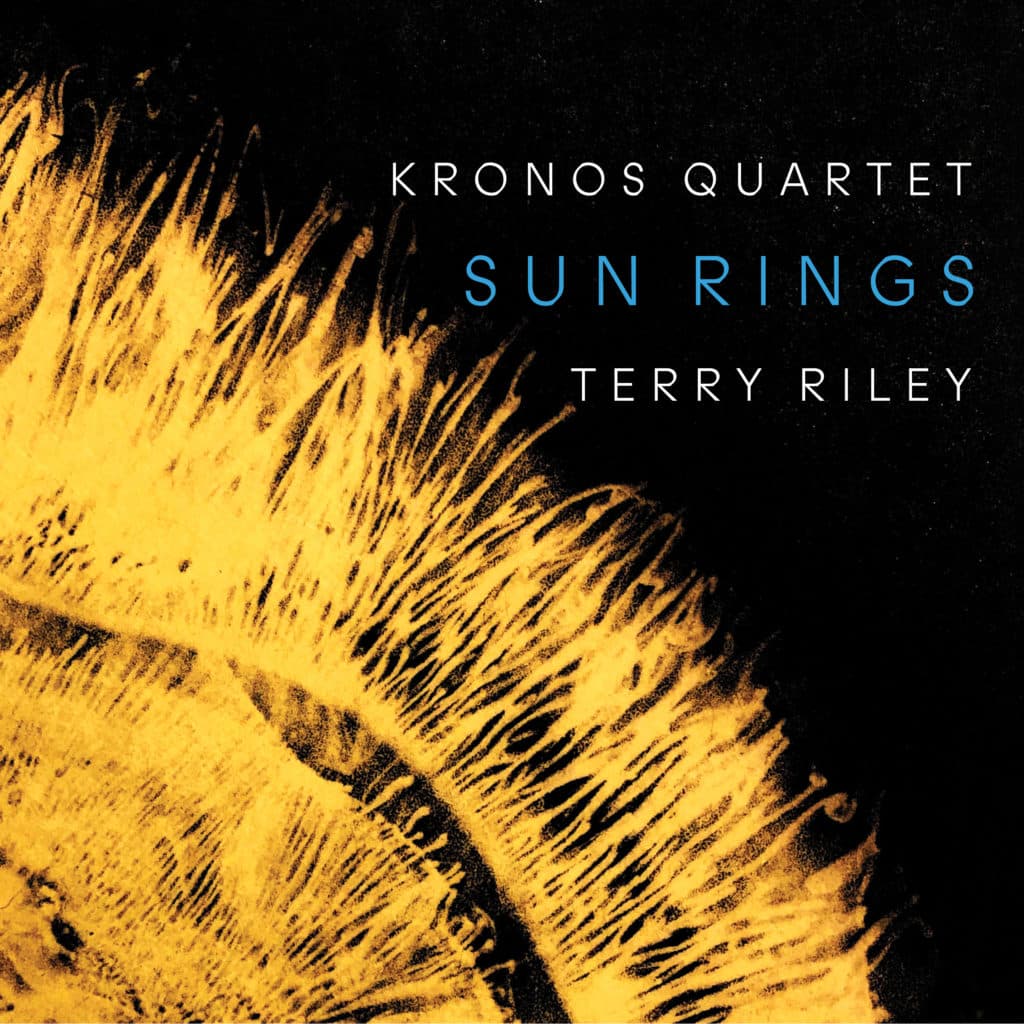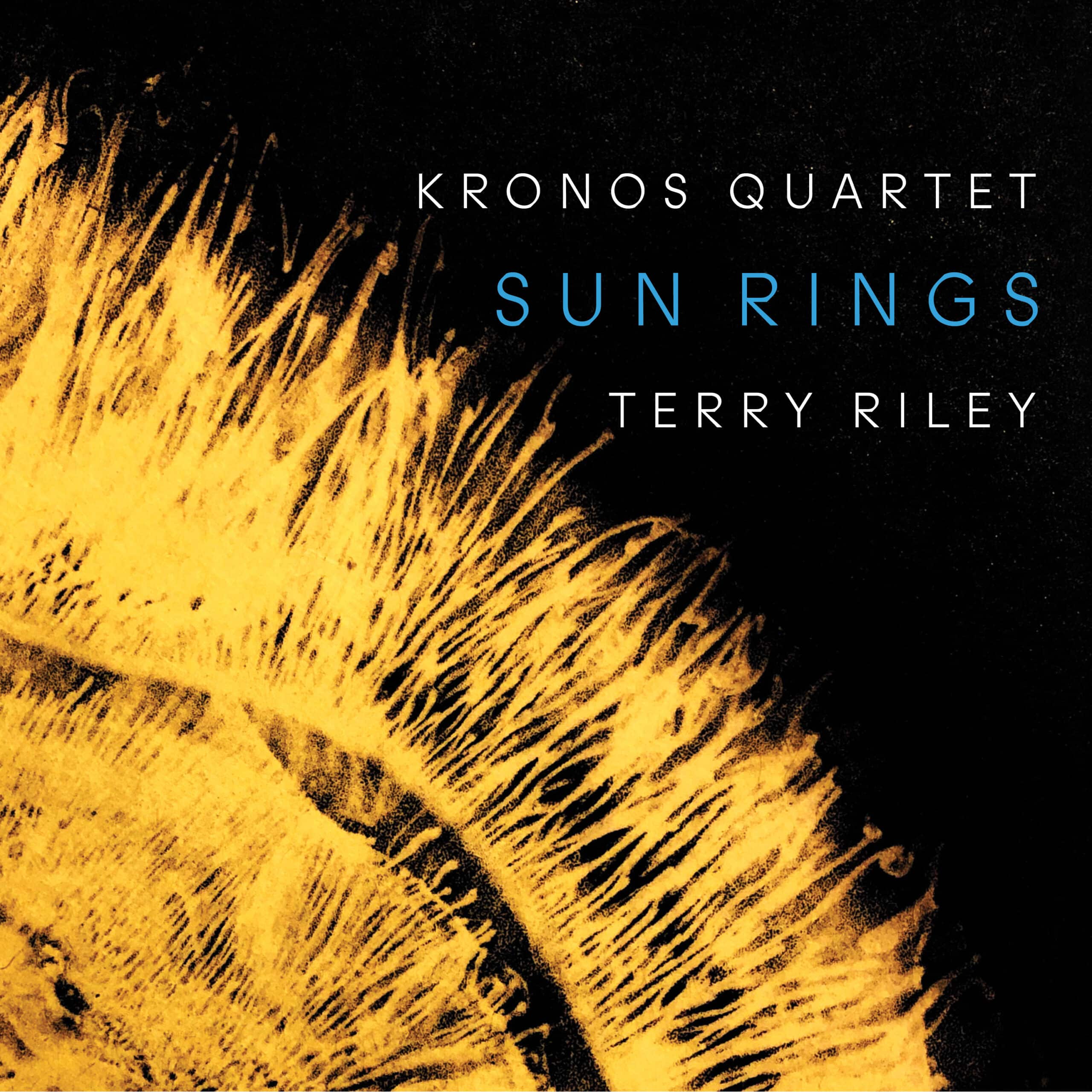 "The Kronos Quartet's new recording employs 'space sounds' recorded by NASA over the years, and these percussive clicks, drones and ghostly screeches are artfully integrated into the string arrangements. Where some composers tend to get doomy and dystopian when faced with such subject matter, Riley is appealingly childlike and positive, and his strident minimalism is complemented by the utopian harmonies of the Volti choir."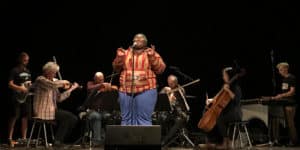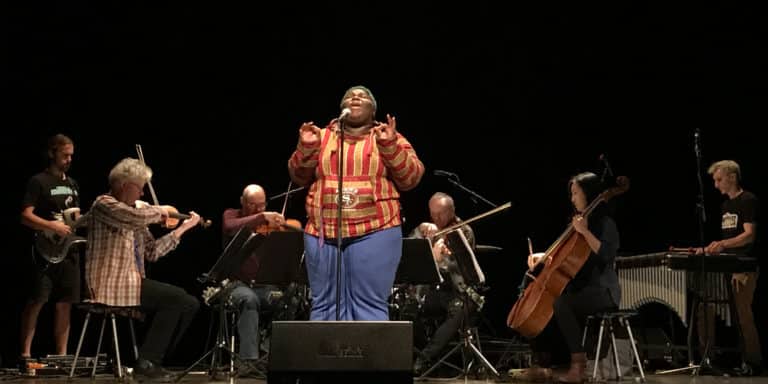 In anticipation of the March 7th performances of "Echoes" in San Francisco, Kronos' collaborator The Living Earth Show has shared an excerpt from Danny Clay and Youth Speaks' spoken-word chamber opera.
Read More »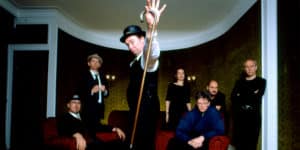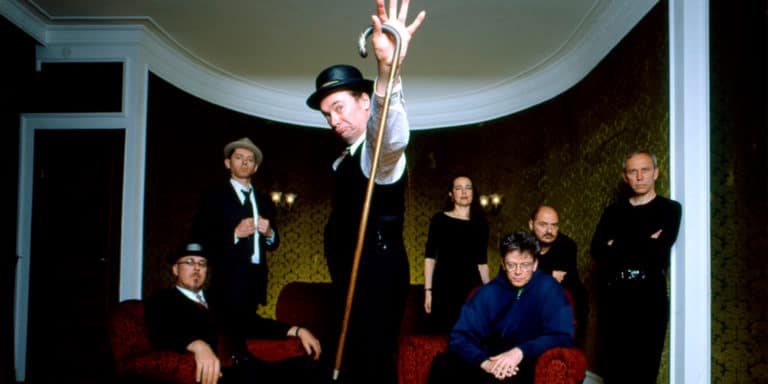 The Gorey End, Kronos' 2003 Grammy-nominated collaboration with the Tiger Lillies, is being issued on vinyl for the first time on March 7th. Now available for preorder.
Read More »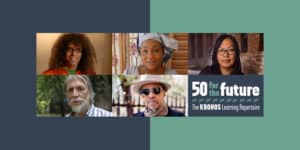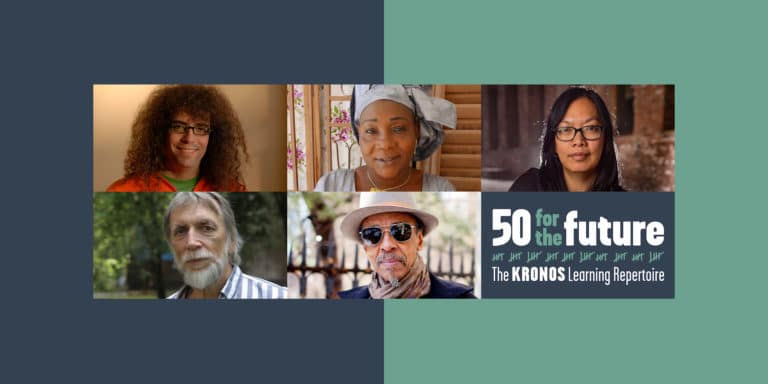 As part of Kronos' 50 for the Future education initiative, free scores and parts, and more are now available for string quartets composed by Mark Applebaum, Hawa Kassé Mady Diabaté, Susie Ibarra, Vladimir Martynov and Henry Threadgill.
Read More »
The Kronos Performing Arts Association is proud to present a free library of 50 contemporary works designed to guide string quartets in developing and honing the skills required for the performance of 21st century repertoire.


Along with commissioning, performing, presenting, recording, publishing and archiving, Kronos achieves its not-for-profit mission through teaching, mentoring, and encouraging the next generations of artists and audiences.

Kronos is a 501(c)3 not-for-profit organization supported in large part by the generosity of organizations and  individuals who value its programs. Gifts are at every level are deeply valued. Join Kronos' community of supporters.