Center for the Performing Arts at Penn State
FREE ONLINE EVENT
Premiering at 7:30pm ET / 4:30pm PT
Streaming Apr 14 – 21
PRESENTER: Center for the Performing Arts at Penn State University
TICKETED ONLINE EVENT
6:00pm PDT / 9:00pm CLT

PRESENTER: Fundación Teatro a Mil
Carnegie Hall: Voices of Hope Festival
FREE ONLINE EVENT
8pm ET / 5pm PT

PRESENTER: Carnegie Hall
Center for the Performing Arts at Penn State
FREE ONLINE EVENT
Premiering at 7:30pm ET / 4:30pm PT
Streaming Apr 14 - 21
PRESENTER: Center for the Performing Arts at Penn State University
Kronos Quartet, Meklit, and 5 young Bay Area poets are featured in "Testimony," a musical reflection on this moment in our nation's history.
Fifty for the future news:
KRONOS RELEASES FIVE MORE FREE STRING QUARTET SCORES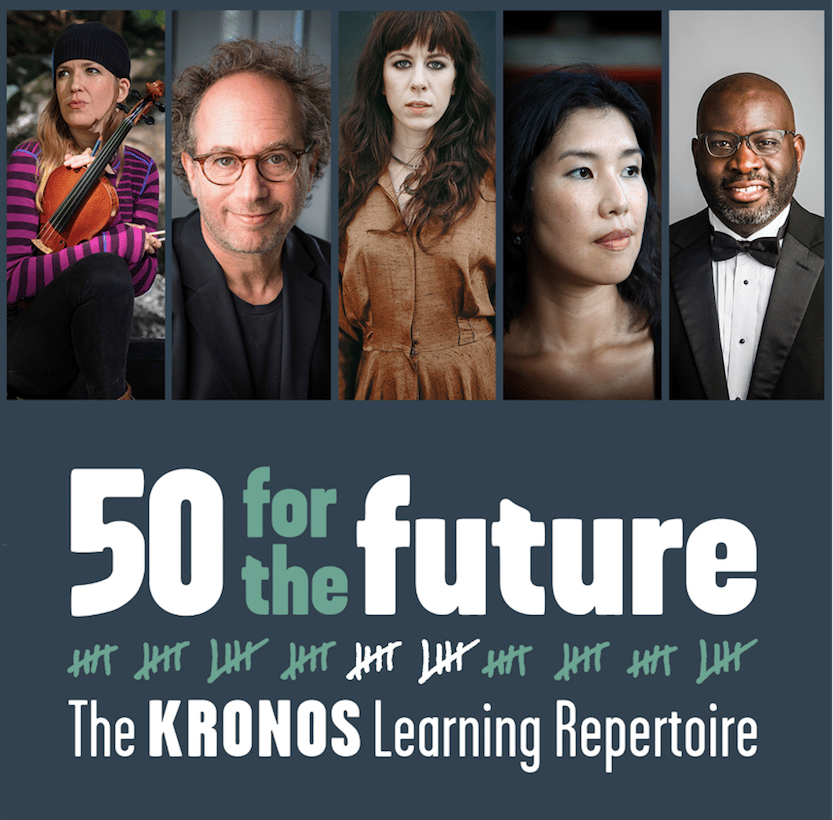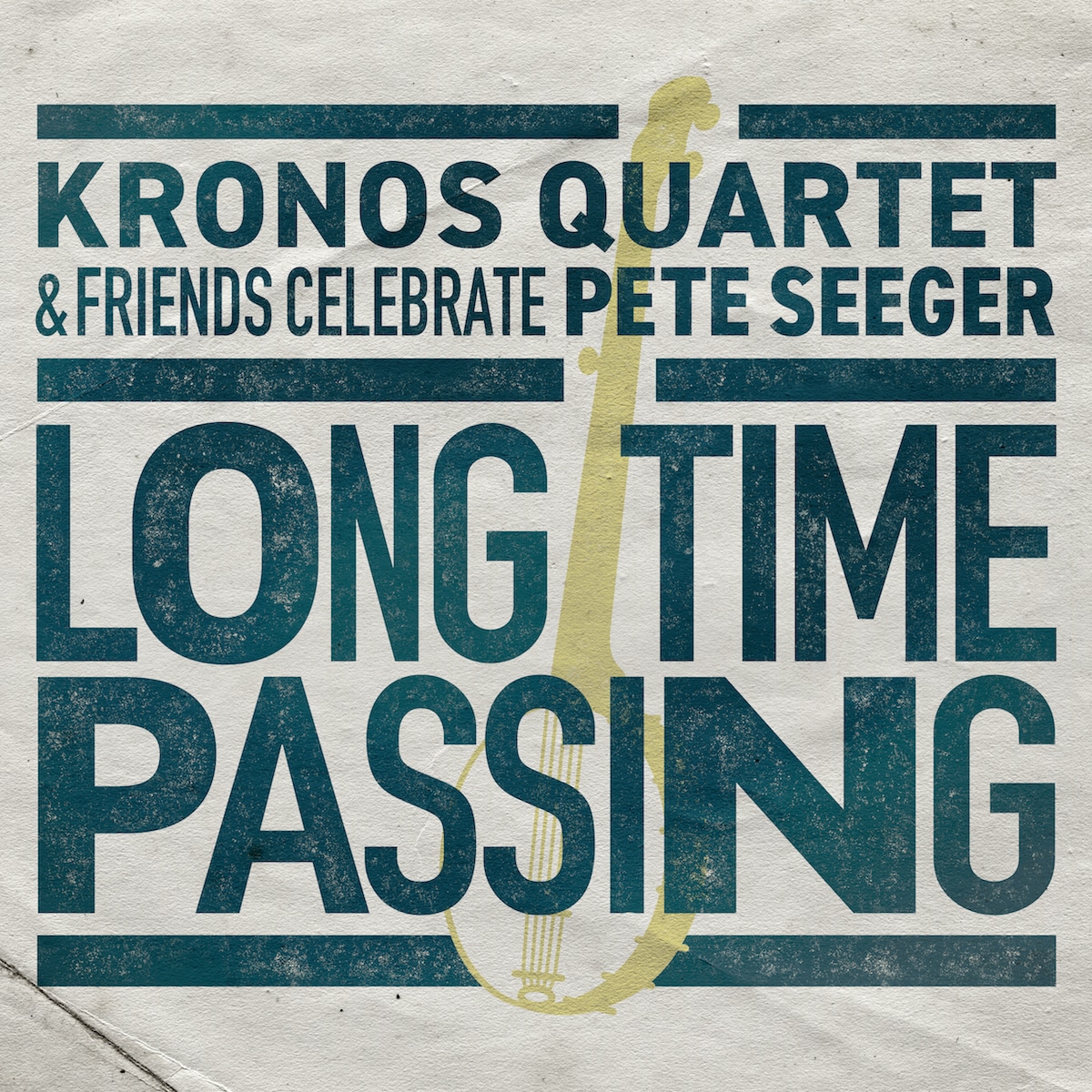 "While [Pete] Seeger often found and adapted old songs for new situations, he also penned a fair number of new folk songs for use during the folk revival of the mid-20th century. Among them, "Where Have All the Flowers Gone?" was a lament on cycles of violence that take many to war and then to the grave… To pay tribute to Seeger, the Kronos Quartet enlisted the voices of Sam Amidon, Aoife O'Donovan, and others to tell the tale in a sort of relay, with a new voice for every verse. The result feels like the song is posing a question that a community ponders, rather than being the rumination of a single singer. Indeed, in these challenging and often troubling times, many of us find ourselves wondering 'when we will ever learn.'"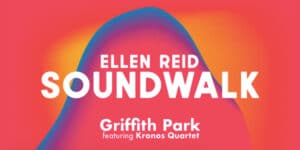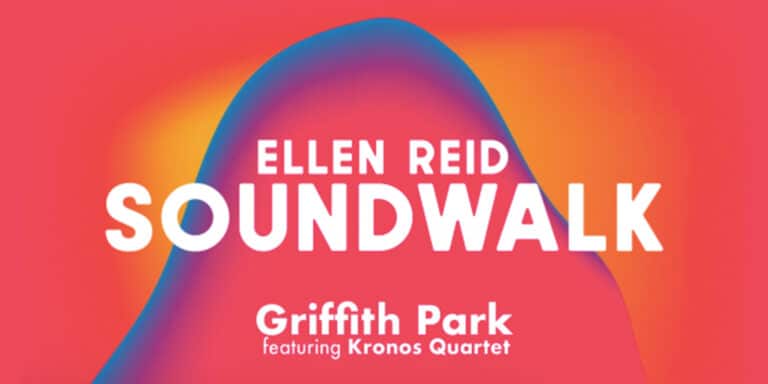 Ellen Reid SOUNDWALK—a free, GPS-enabled work of public art featuring music by Kronos—launches today in Griffith Park!
Read More »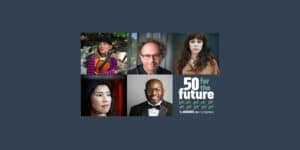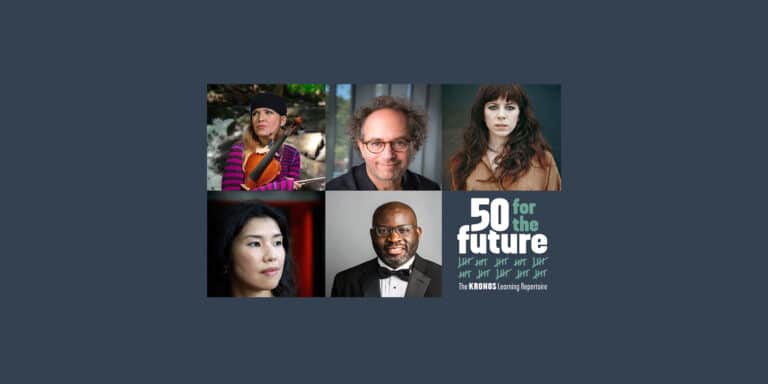 As part of Kronos' 50 for the Future education initiative, free scores, parts, and more are now available for works composed by Alexandra du Bois, Tod Machover, Missy Mazzoli, Misato Mochizuki, and Charlton Singleton.
Read More »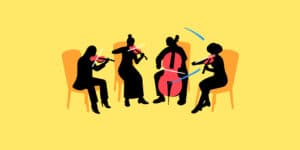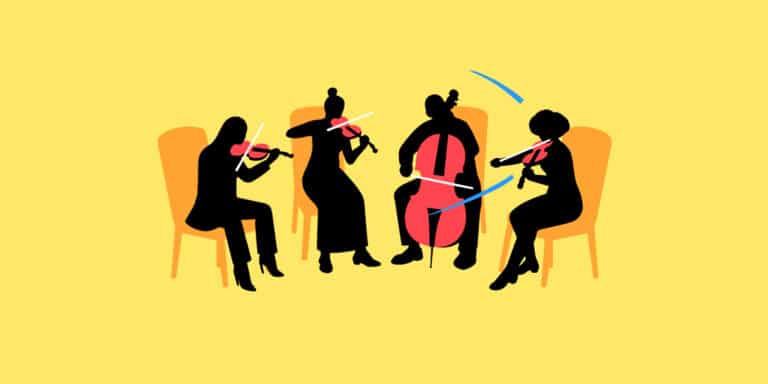 Our recording of the opening of Terry Riley's "Salome Dances for Peace"—a "kaleidoscopic journey"— is included in The New York Times list "5 Minutes That Will Make You Love String Quartets."
Read More »
The Kronos Performing Arts Association is proud to present a free library of 50 contemporary works designed to guide string quartets in developing and honing the skills required for the performance of 21st century repertoire.


Along with commissioning, performing, presenting, recording, publishing and archiving, Kronos achieves its not-for-profit mission through teaching, mentoring, and encouraging the next generations of artists and audiences.

Kronos is a 501(c)3 not-for-profit organization supported in large part by the generosity of organizations and  individuals who value its programs. Gifts are at every level are deeply valued. Join Kronos' community of supporters.