Venue: The Fitzgerald Theater
Presenter: Walker Art Center, co-presented by Minnesota Public Radio
Venue: The Moore Theatre
Presenter: STG Presents
Venue: The Fitzgerald Theater
Presenter: Walker Art Center, co-presented by Minnesota Public Radio
The Walker Art Center and Minnesota Public Radio present "Kronos Quartet and Terry Riley" at the Fitzgerald Theater
Cadenza on the Night Plain

Currently out of print, this was Kronos' first recorded collaboration with California-based composer Terry Riley. It included four works: "Mythic Birds Waltz;" "Sunrise of the Planetary Dream Collector," which has since been re-recorded for the 2015 compilation Sunrise of the Planetary Dream Collector: Music of Terry Riley; and "G Song" and "Cadenza on the Night Plain," which were re-recorded for the 1998 collection 25 Years and re-released on Sunrise of the Planetary Dream Collector.

JOHN VON RHEIN, CHICAGO TRIBUNE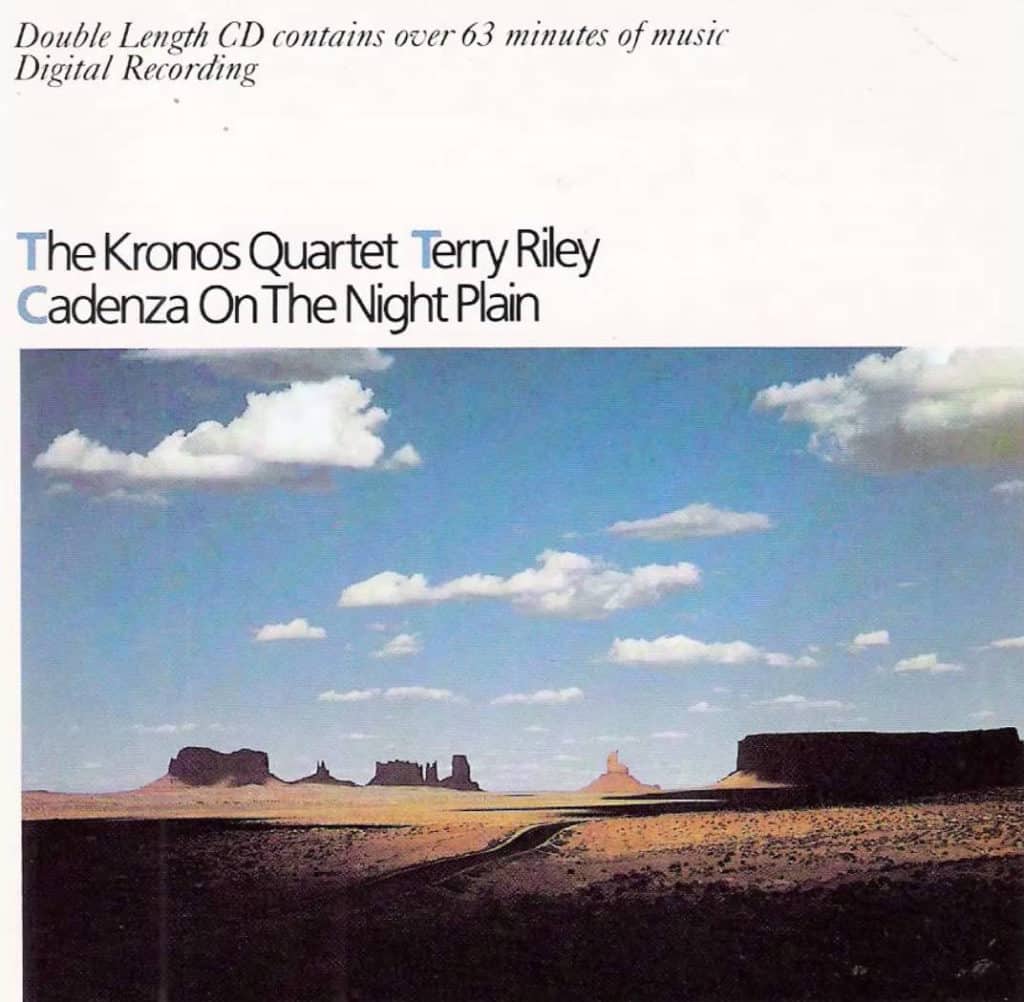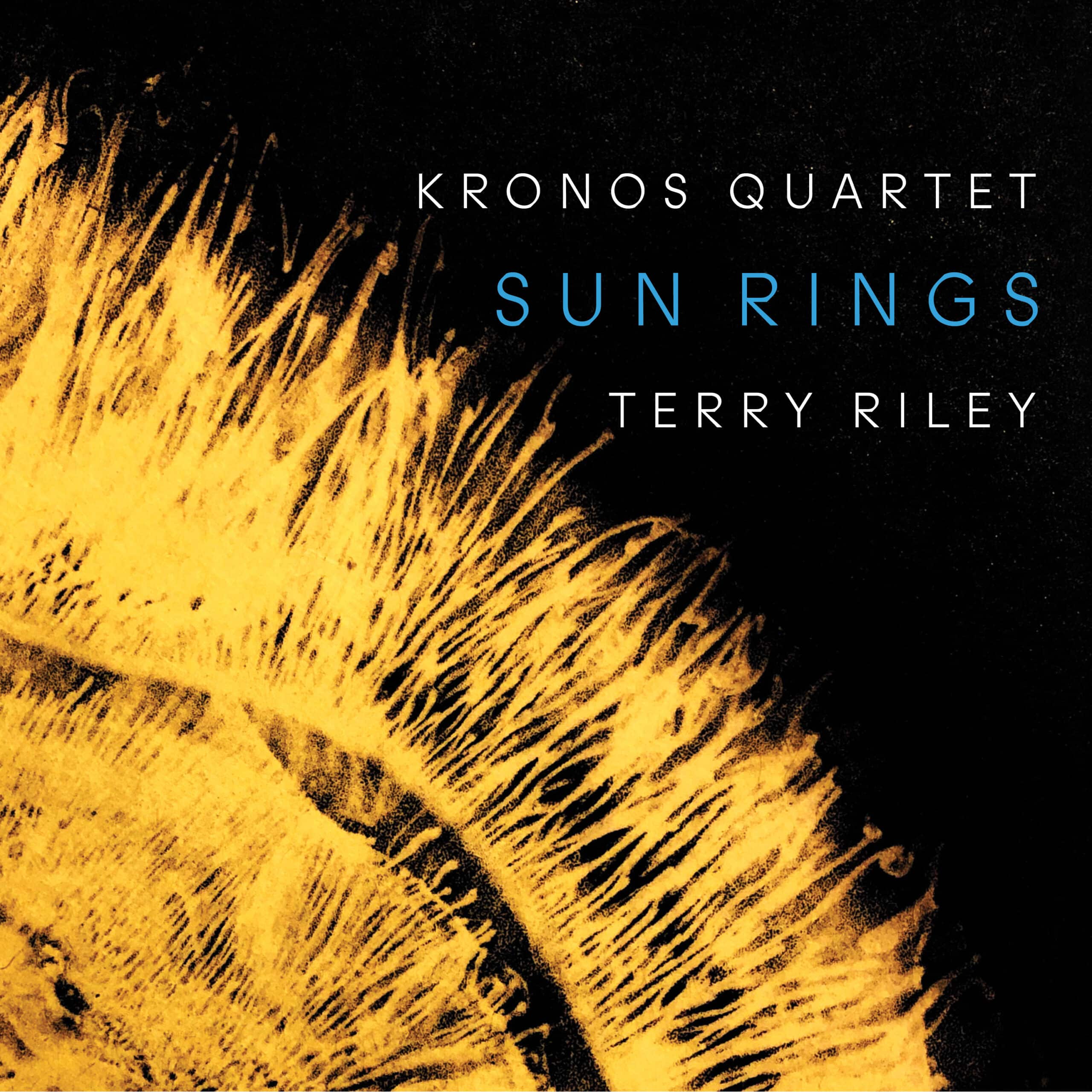 "The Kronos Quartet's new recording employs 'space sounds' recorded by NASA over the years, and these percussive clicks, drones and ghostly screeches are artfully integrated into the string arrangements. Where some composers tend to get doomy and dystopian when faced with such subject matter, Riley is appealingly childlike and positive, and his strident minimalism is complemented by the utopian harmonies of the Volti choir."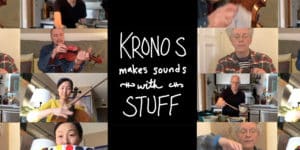 Watch the the result of the sonic scavenger hunt that the members of Kronos went on around their homes… and then go on your own!
Read More »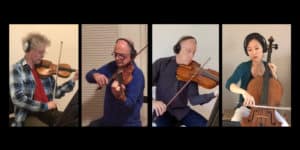 Kronos premieres "Salam Aleykom" from home. Developed by Sahba Aminikia, the work is a re-imagining of Hassan Kassai's iconic theme for Persian ney.
Read More »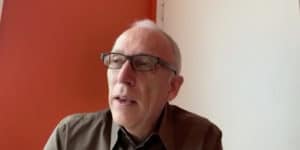 In the third episode of "Ask Kronos Anything," David, John, Hank, and Sunny discuss some of their early experiences with music (and give some advice to their younger selves).
Read More »
The Kronos Performing Arts Association is proud to present a free library of 50 contemporary works designed to guide string quartets in developing and honing the skills required for the performance of 21st century repertoire.


Along with commissioning, performing, presenting, recording, publishing and archiving, Kronos achieves its not-for-profit mission through teaching, mentoring, and encouraging the next generations of artists and audiences.

Kronos is a 501(c)3 not-for-profit organization supported in large part by the generosity of organizations and  individuals who value its programs. Gifts are at every level are deeply valued. Join Kronos' community of supporters.