VENUE: Memorial Hall
PRESENTER: Chamber Music Cincinnati
VENUE: Schrott Center for the Arts
PRESENTER: Ensemble Music Society of Indianapolis
VENUE: Polish National Radio Symphony Orchestra Concert Hall
PRESENTER: NOSPR
VENUE: Memorial Hall
PRESENTER: Chamber Music Cincinnati
Kronos Quartet performs at Memorial Hall in Cincinnati, Ohio on October 10, 2023.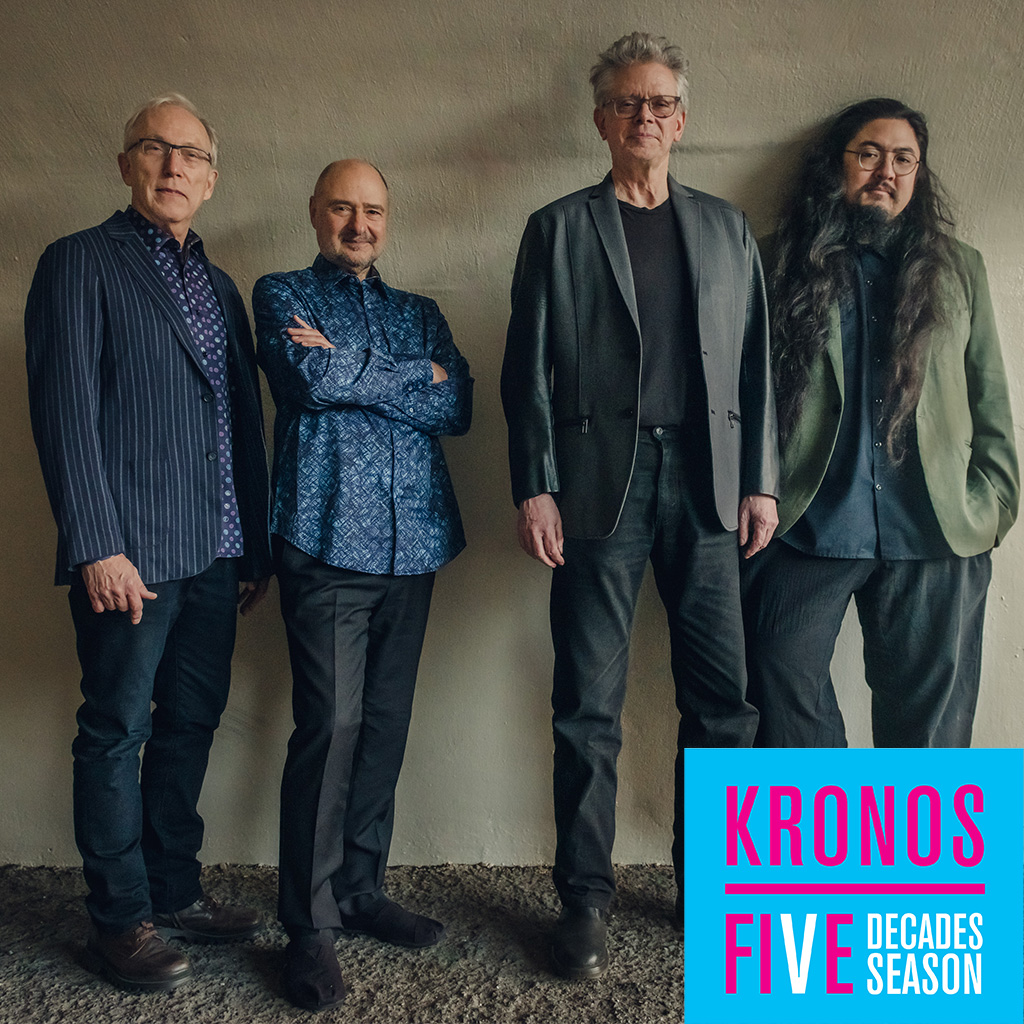 August 26: Free Concert in San Francisco's Golden Gate Park
With presenters 836M and Illuminate, we are proud to announce a free concert kicking off the Bay Area season of KRONOS FIVE DECADES, a yearlong celebration of Kronos' 50th year.
The concert will take place onAugust 26 at 5:30 p.m. at the Bandshell in Golden Gate Park, with a program of new works and signature pieces from Kronos' vast repertoire, including music by Bob Dylan, Angélique Kidjo, Nicole Lizée, Clint Mansell  and Sigur Rós.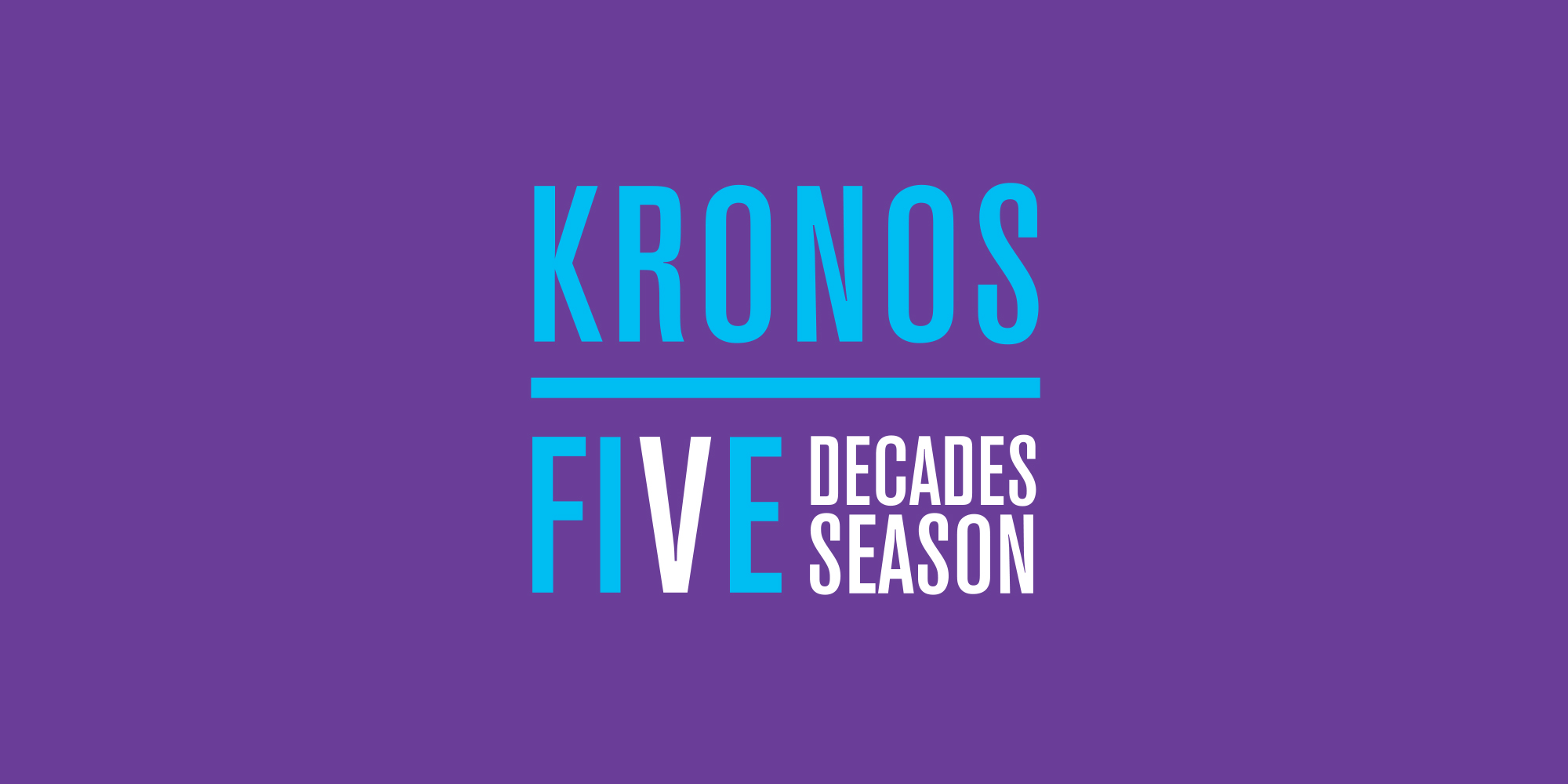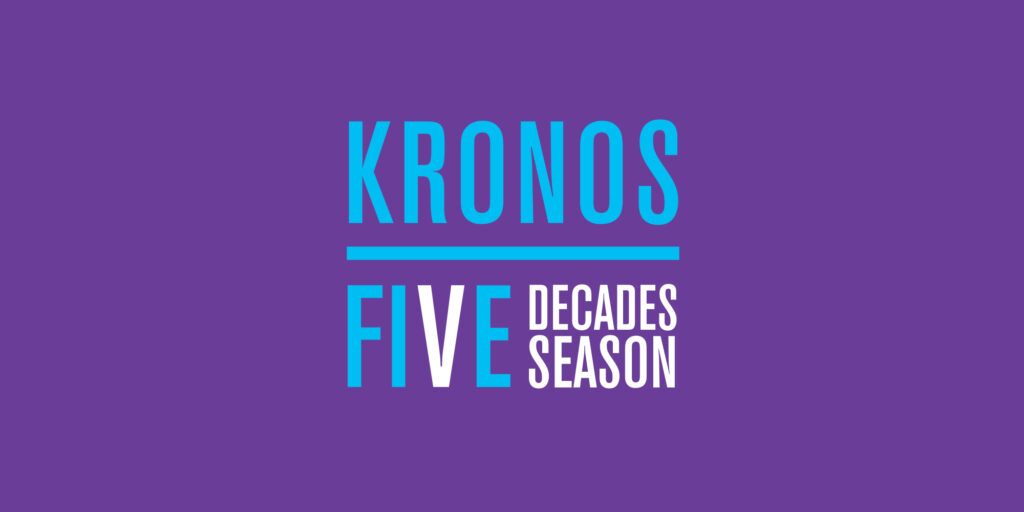 Kronos marks its 50th Anniversary with KRONOS Five Decades, a year-long celebration with exciting new commissions, releases, and 50 events around the globe.
Read More »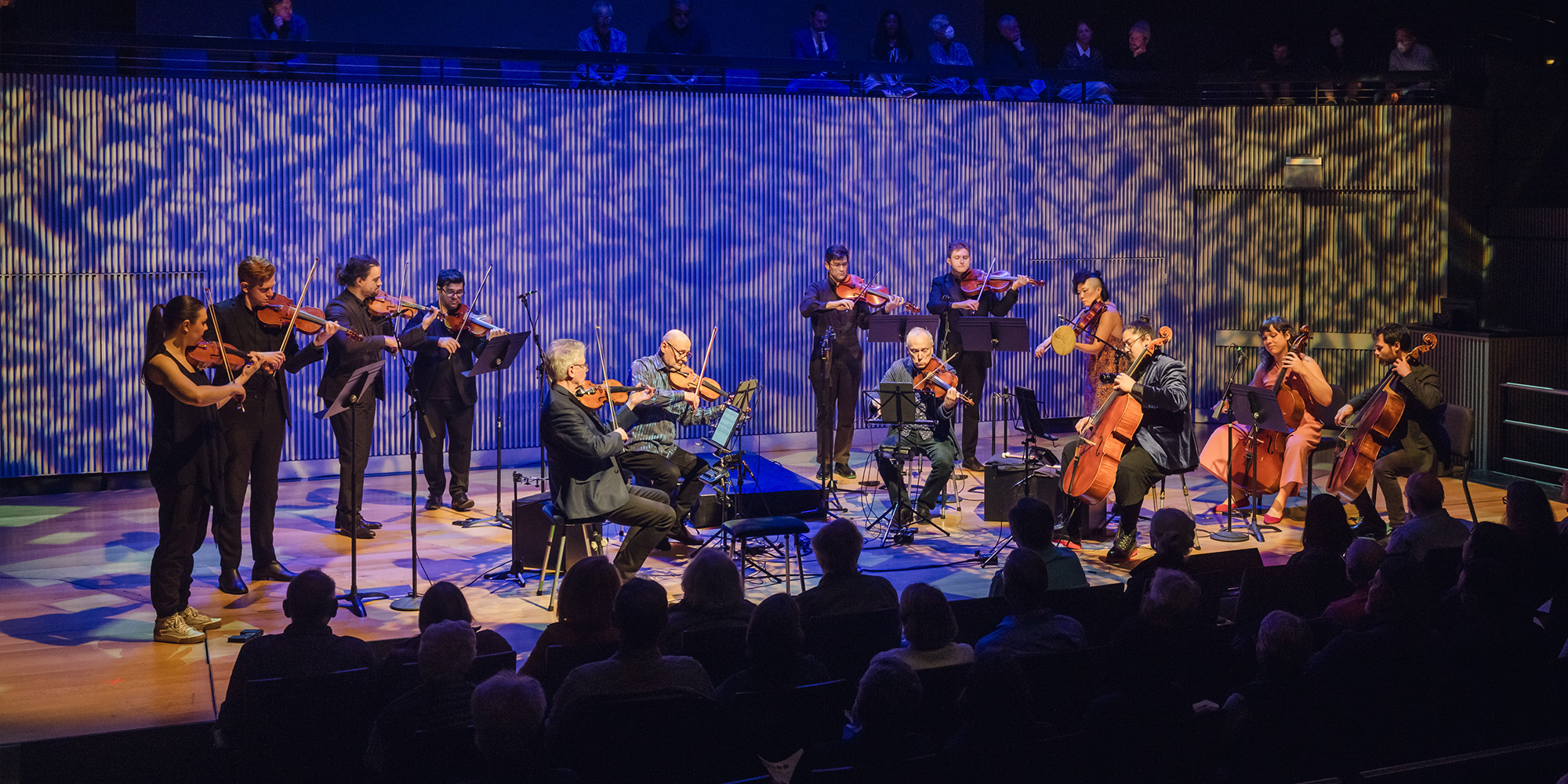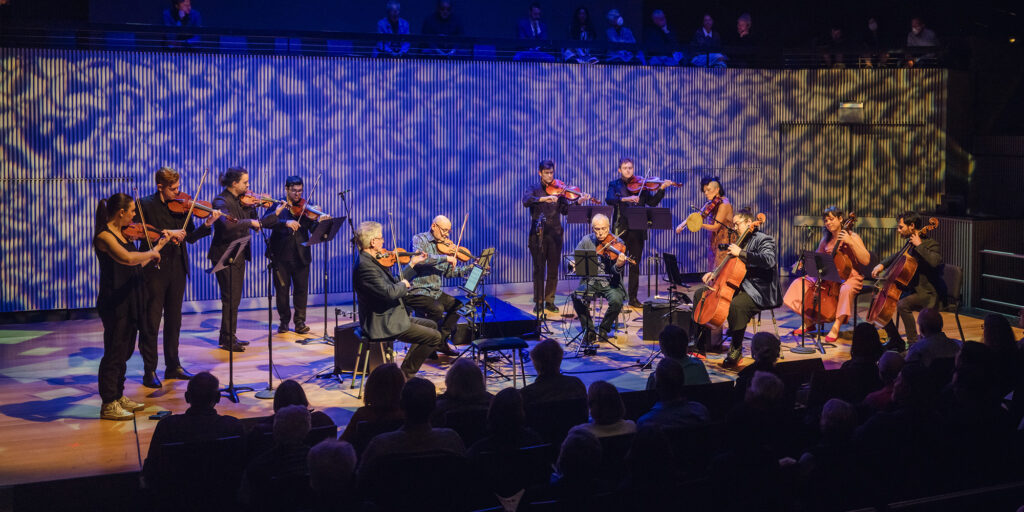 Looking back on this year's annual Kronos Festival, June 22-24, a celebration of 'Kronos Fifty for the Future.'
Read More »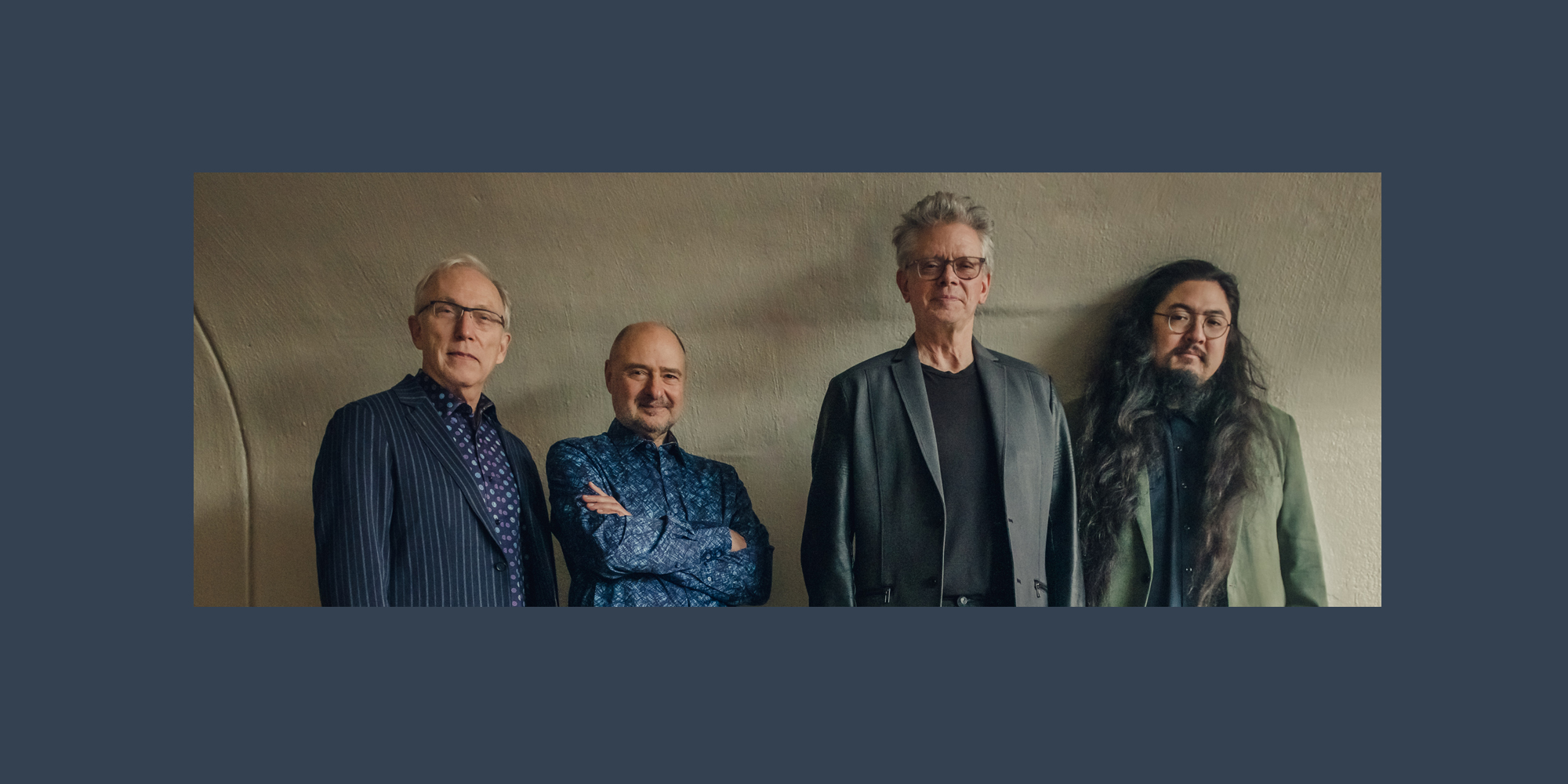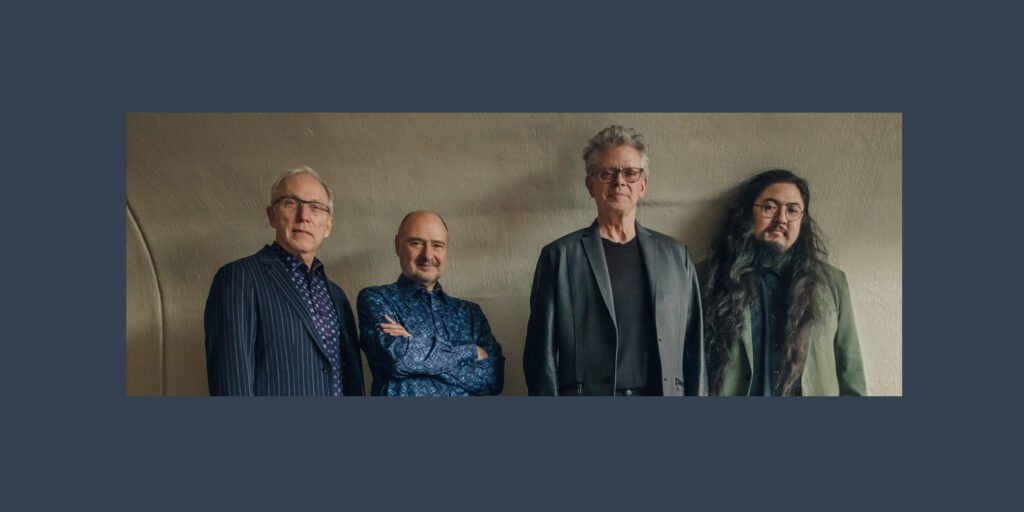 On August 26, Kronos performs in the iconic Golden Gate Park Bandshell. This free concert is presented by 836M and Illuminate.
Read More »
The Kronos Performing Arts Association is proud to present a free library of 50 contemporary works designed to guide string quartets in developing and honing the skills required for the performance of 21st century repertoire.


Along with commissioning, performing, presenting, recording, publishing and archiving, Kronos achieves its not-for-profit mission through teaching, mentoring, and encouraging the next generations of artists and audiences.

Kronos is a 501(c)3 not-for-profit organization supported in large part by the generosity of organizations and  individuals who value its programs. Gifts are at every level are deeply valued. Join Kronos' community of supporters.