Kronos Quartet went on a sonic scavenger hunt with composer and educator Danny Clay. Watch the results below.
Now it's your turn! Here are your SONIC SCAVENGER HUNT prompts: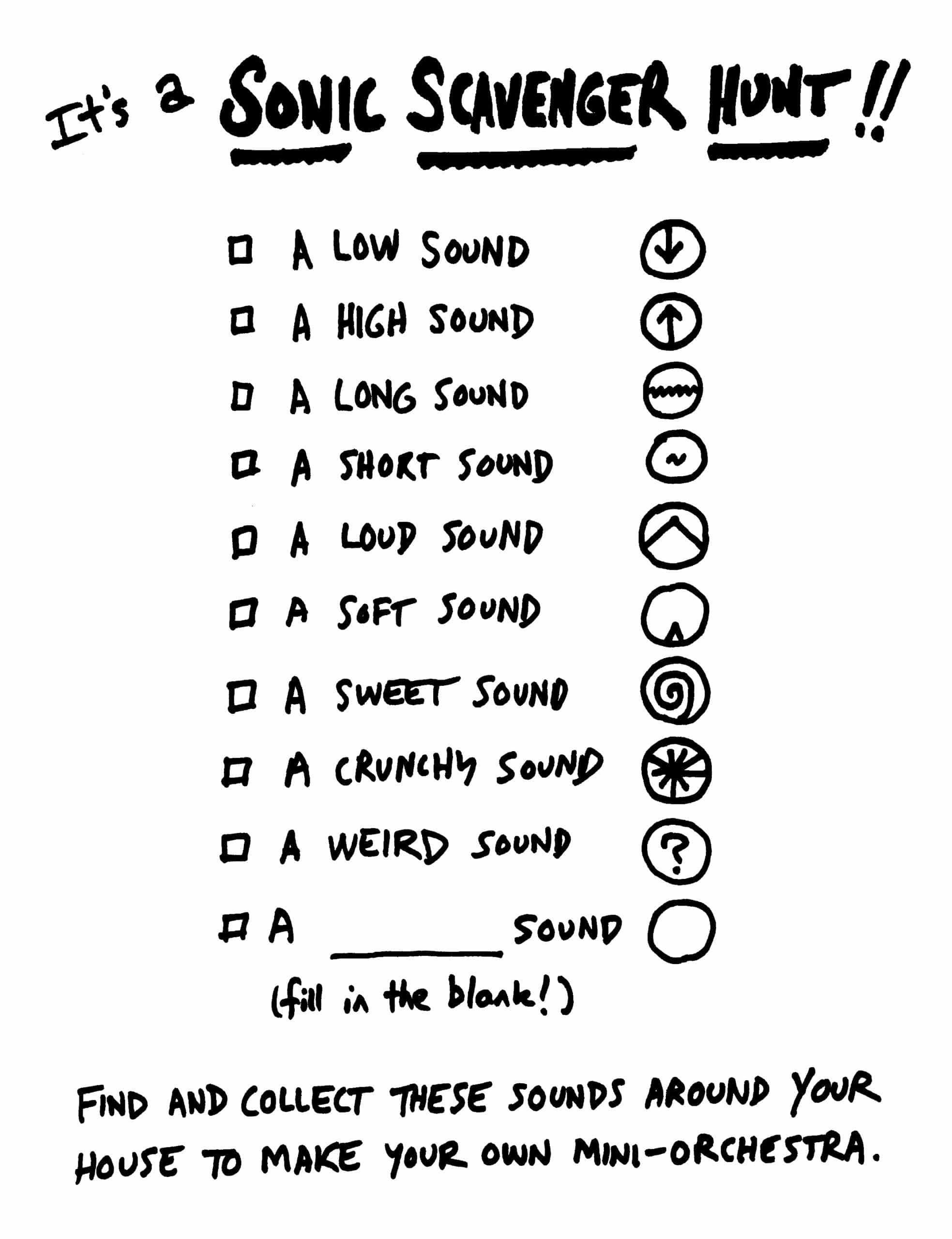 Danny also made this great video for Thingamajigs that explains in more detail how you can make sounds with stuff:
Happy hunting! When you make your own video, please be sure to tag us and use #KronosDIY when you share it.
ABOUT "KRONOS MAKES SOUNDS WITH STUFF"
"A few days after the shelter-in-place order began in San Francisco," writes Clay, "Kronos reached out for a simple, fun creative project that could be done from home. I asked them to go on a scavenger hunt around their houses to find different types of sounds, and then I built a short video collage from the noises they discovered. Special guest appearances from Olivier, Cowboy, Jasmine, and Beethoven."
Produced by the Kronos Performing Arts Association
Sound collage composed by Danny Clay
Filmed at home by Kronos Quartet
Edited by Danny Clay