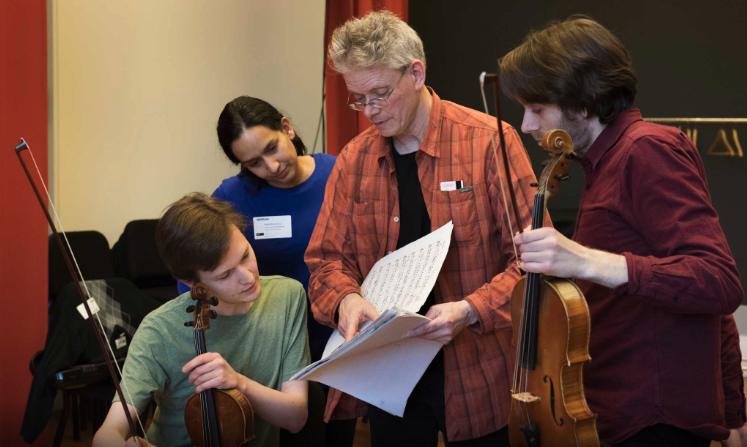 Throughout its nearly 50-year career, the Kronos Quartet has been known for a dual commitment, both to contemporary music and to helping train young musical ensembles. But for a long time, there was a practical tension between those two goals.
"The quartet does a lot of teaching and coaching when they're on tour and at home," said Janet Cowperthwaite, the ensemble's longtime executive director. "We'd be setting up these sessions, and we'd ask if the young group had something contemporary they could work on together. And they'd go, 'well … ' "
What was needed, clearly, was a body of new music for budding string quartets to train on — scores as readily available as the old standbys by Haydn and Dvorák, but responsive to the needs of a 21st century ensemble.
That's where "50 for the Future" came in.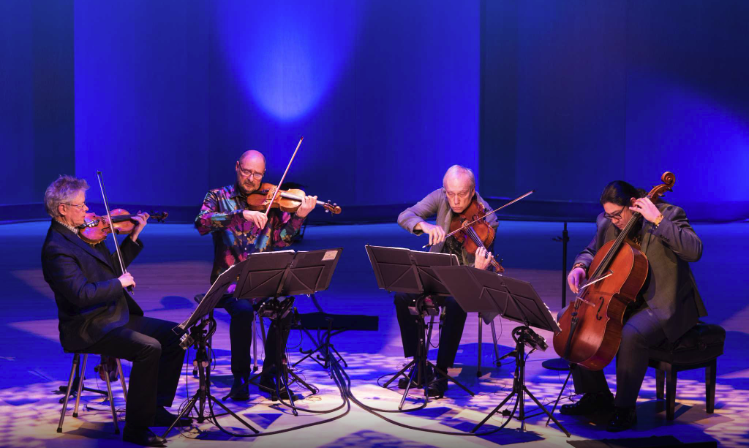 The idea, according to founding first violinist and Artistic Director David Harrington, was to commission 50 quartets from a variety of composers, and make those easily accessible, free of charge, to anyone who wanted to tackle them.
The project, announced in 2015, has now been completed, creating a broad and eclectic repertoire by composers with wildly different stylistic approaches. The quartet's annual three-day festival, scheduled for Thursday through Saturday, June 22-24, at SFJazz, will be devoted to the fruits of the project.
There's not enough time for all 50 pieces to be heard, although Kronos and nine other ensembles joined forces in May for a complete inauguration of the repertoire in Amsterdam.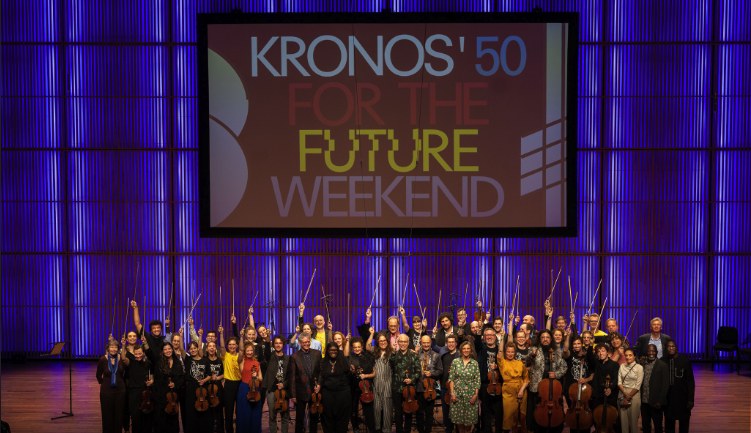 But the San Francisco festival will include pieces by Terry Riley, Rhiannon Giddens, Philip Glass, Aleksandra Vrebalov and more. All were written expressly for the quartet, including works by the Beninese French songwriter Angélique Kidjo and the Canadian throat singer Tanya Tagaq, which were sent as recordings and arranged by the quartet's longtime collaborator, Jacob Garchik.
Three younger groups — the Aizuri Quartet, the Attacca Quartet, and the Friction Quartet — are slated to share performance duties, which is in keeping with the mission of "50 for the Future" to ensure that string quartets coming up have an alternative to the traditional repertoire.
It's working, too. Harrington said the chance to hear younger artists improve on the technical and expressive resources of their forebears was one of the thrills of the Amsterdam event.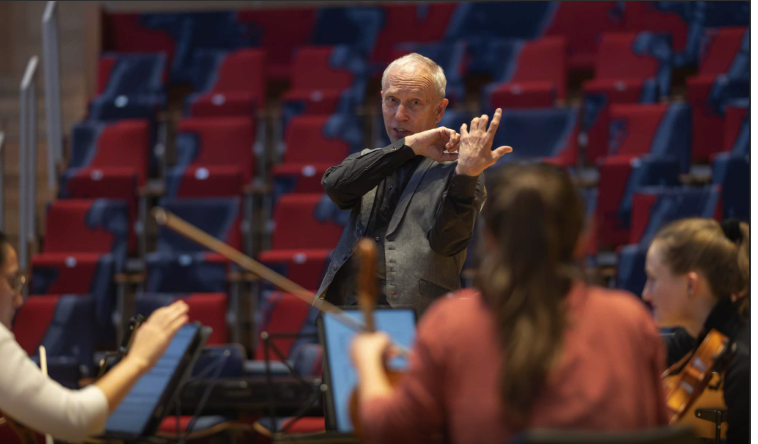 "Some of the music that we find really difficult to play, they just sailed through," he recalled with a delighted chuckle. "Some of these are pieces that we spent weeks on!"
Quartets don't even have to coach directly with Kronos to reap the benefits of their experience. The "50 for the Future" website offers not only freely downloadable sheet music, but also recordings and instructional videos that can help guide musicians through the complexities of a given piece.
Garth Knox, for instance, the former violist of the Arditti Quartet, provides a detailed video for his piece "Satellites" that Harrington calls one of the best tutorials available on bowing technique. For Knox, teaching by video is a way of short-circuiting the limitations of traditional music notation.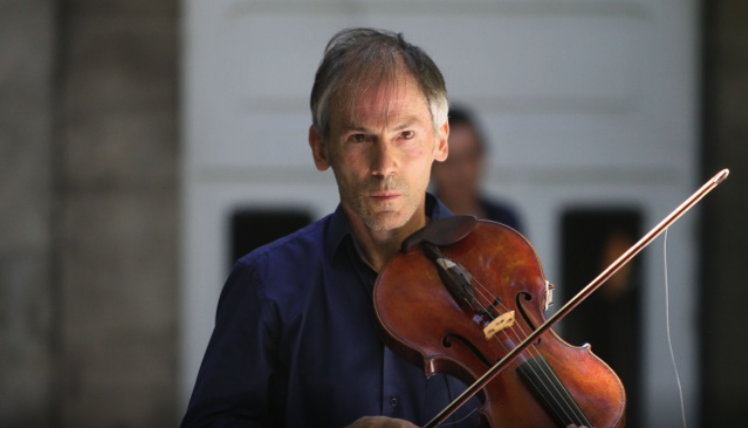 "I think this will become much more common in the future," Knox said, "because paper is a very inefficient way of transmitting information. The notation we have is just about pitches and rhythms, and anything else you want to put in is a struggle."
The difference, he said, is particularly notable for string players — the target audience for "50 for the Future."
"For a keyboard player, you press a button and you get that note. But string playing and a lot of orchestral music is about color and shape, and those things are very hard to put down on paper. It's not a good medium for expressing them."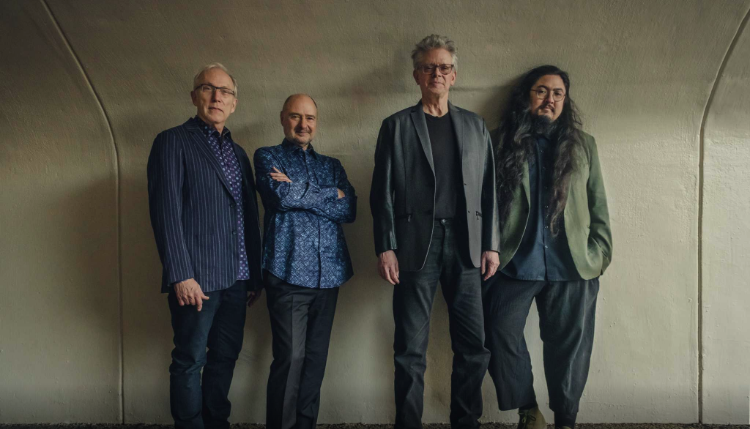 he idea of commissioning 50 new string quartets in annual batches of 10 may seem wildly ambitious. But it began as part of a much larger project spearheaded by Carnegie Hall in New York, which wanted to celebrate its 125th anniversary by commissioning 125 new scores. Kronos, looking ahead to its 50th anniversary this year, decided to take on 50 of those.
"At first they asked us to do 100 of those pieces," Harrington recalled. "Fortunately, I was prevented from accepting. That would have been total insanity, but I would have tried, I think."
Teaching young musicians to embrace the new has been part of Kronos' mission since its earliest days, and many of the composers represented in the festival have been shaped by exposure to that philosophy. Composer Angélica Negrón, whose piece "Marejada" is featured on the festival's final program, said it was Kronos that first gave her the idea of becoming a composer.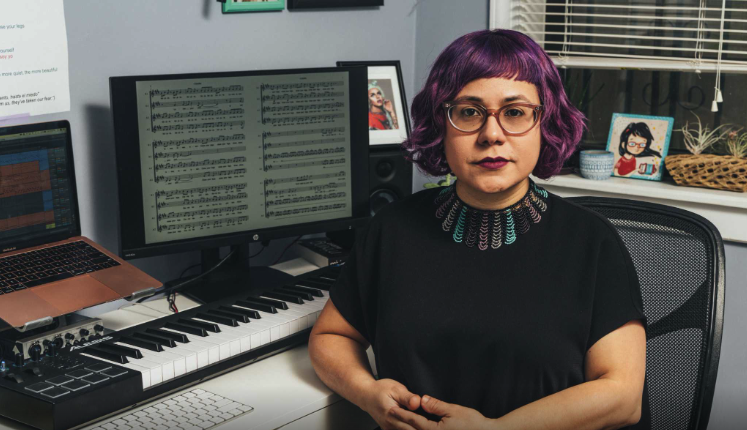 "Growing up in Puerto Rico, I played the violin in orchestras, but I never played anything by someone who was alive," she said. "I just didn't know composing was a possibility.
"And then one day between classes at the conservatory, I discovered Kronos' recording of 'Black Angels' (by the American composer George Crumb). It was the first thing I'd heard by someone who was alive at the time, and it opened up the possibilities of what an ensemble could do."
For the South Korean composer Soo Yeon Lyuh, who is a virtuoso of the stringed haegeum, the intervention was even more direct: Harrington persuaded her to record her improvisations on the instrument and arrange them into a four-part composition.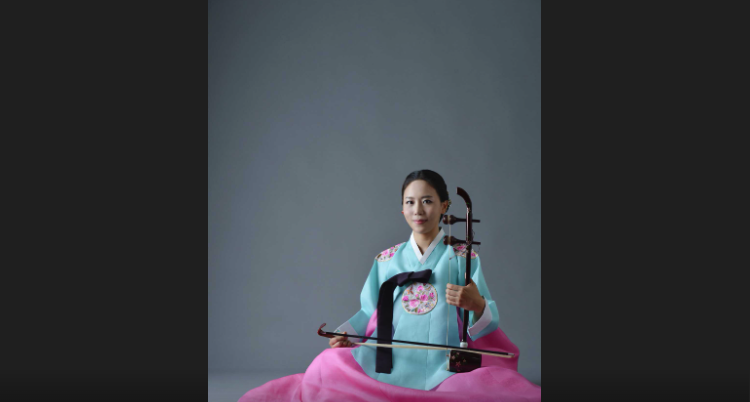 That interaction resulted not only in her work "Yessori," a treatment of traditional Korean music, but a shift in her career; she's now studying composition at Princeton.
Seen from a certain perspective, this is a feature of Harrington's ongoing urge to embrace every strain of music worldwide and adapt it to the world of the string quartet. The ensembles that benefit from "50 for the Future" are poised to carry that initiative forward even more widely.
"I want the best things that we can possibly find — the best performers, the best composers," Harrington said. "This is actually beginning to take off in its way, and our festival is a celebration of that launch."
Joshua Kosman has covered classical music for the San Francisco Chronicle since 1988, reviewing and reporting on the wealth of orchestral, operatic, chamber and contemporary music throughout the Bay Area. He is the co-constructor of the weekly cryptic crossword puzzle "Out of Left Field," and has repeatedly placed among the top 20 contestants at the American Crossword Puzzle Tournament.