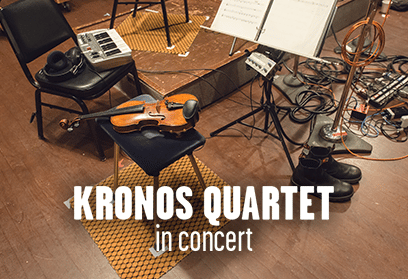 Kronos Quartet performs with special guest Wu Man, pipa, at Berkeley's Zellerbach Hall on April 1, 2023.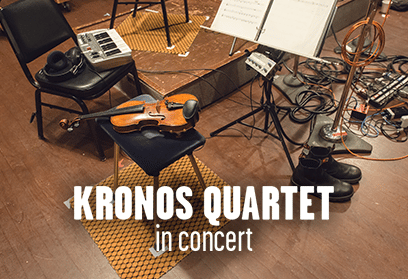 Kronos returns to Carnegie Hall's Zankel Hall on Friday January 27, 2023 at 9pm.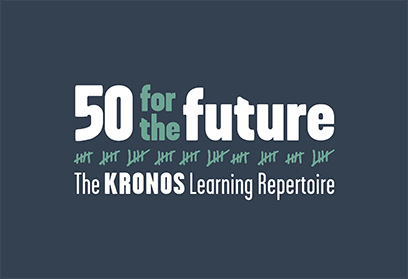 Built around Kronos's Fifty for the Future initiative, four quartets from The Glenn Gould School will participate in a 2-day mentorship with Kronos, culminating in this performance.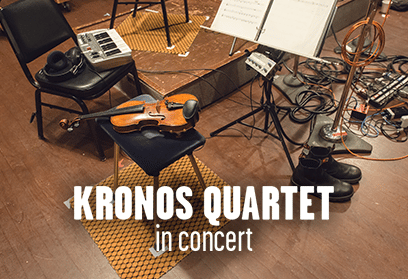 Kronos Quartet performs at Toronto's Koerner Hall, with a program that explores how music can increase our understanding of our times and our connection to people around the world.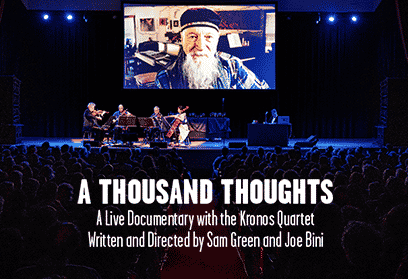 A Thousand Thoughts: A live documentary with the Kronos Quartet, Written and directed by Sam Green and Joe Bini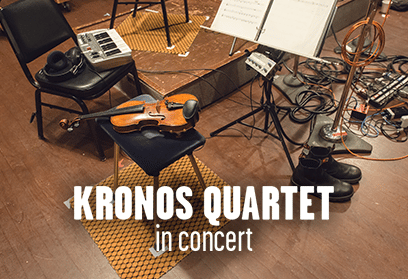 Kronos Quartet performs with vocalist Mahsa Vahdat at Irvine Barclay Theatre in Irvine, CA.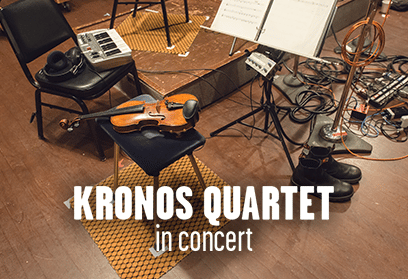 Kronos Quartet performs at Rancho Nicasio.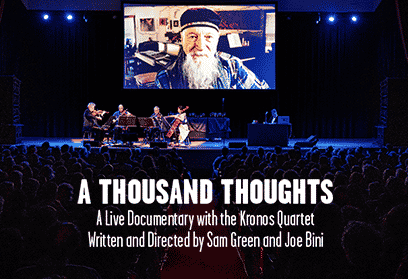 Kronos Quartet performs at BRIC's Celebrate Brooklyn! at the Lena Horne Bandshell on July 14, 2022.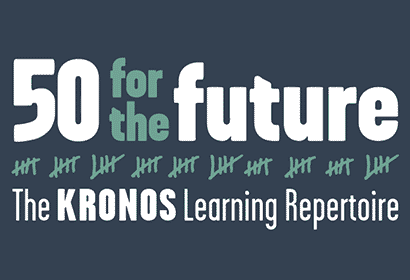 Student ensembles from across the US and Canada perform works from Kronos' Fifty for the Future – free online event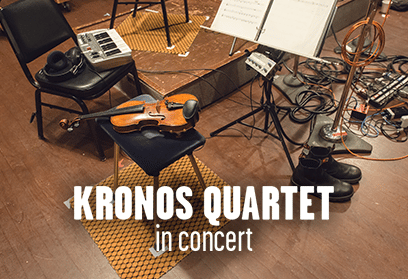 Kronos Quartet performs at the Ehrenhof, Ludwigsburg Palace as part of the Ludwigsburg Festival on May 21, 2022.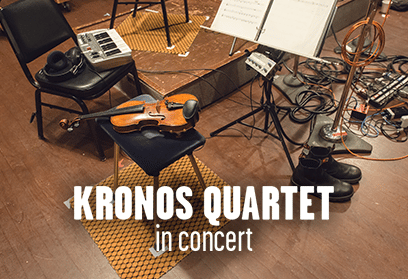 Kronos Quartet performs at Groningen's Culturcentrum de Oosterpoort.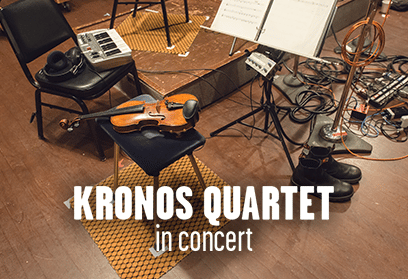 Kronos Quartet performs at the Bergen International Festival as this year's artist in residence.