KRONOS FESTIVAL: program notes & Bios

Welcome to Kronos Festival
This year's festival highlights Kronos' commitment to creative collaboration, an inclusive repertoire, and to deep, longstanding relationships with artists from around the globe. The three-day celebration features nine world premieres; signature works from Kronos' far-reaching repertoire; an anniversary celebration; and three compositions commissioned as part of Kronos' groundbreaking Fifty for the Future: The Kronos Learning Repertoire project. Composer, arranger, and trombonist Jacob Garchik, who has a long and fruitful artistic relationship with the ensemble, is this year's Artist-in-Residence.
"Kronos Festival celebrates expanding creativity," says Kronos' founder David Harrington. "We honor those who have a strengthened resolve to help shape our musical future in spite of any odds. Surrounded by friends, we hope the festival energizes our listeners. Live music can be a microcosm as we listen to the future unfolding."
"I've had the tremendous privilege to work with Kronos Quartet for the last 16 years," said Garchik. "Together we've created over 110 works of music from all over the world. I've always loved working behind the scenes and collaborating with a huge range of artists but am thrilled to have my own chance to step into the spotlight with Kronos Festival."

April 7:
PROGRAM #1 NOTES & BIOS
April 8:
PROGRAM #2 NOTES & BIOS

April 9:
KRONOS LABS / Kronos' fifty for the future with Jacob Garchik

April 9: Kronos Lab / The Heavens: The Atheist Gospel Trombone Choir

April 9:
PROGRAM #3 NOTES & BIOS


Kronos Performing Arts Association
The Kronos Performing Arts Association (KPAA) manages all aspects of the Kronos Quartet's work, including performances, touring, recordings, commissions of new music, publishing, artist collaborations, and education programs. Based in San Francisco, KPAA is a 501(c)3 nonprofit organization with a staff of 7. KPAA produces the annual Kronos Festival as part of its KRONOS PRESENTS initiative.
For the Kronos Quartet/Kronos Performing Arts Association:
Janet Cowperthwaite, Executive Director
Mason Dille, Development Manager
Dana Dizon, Business Manager
Sarah Donahue, Operations Manager
Reshena Liao, Creative Projects Manager
Nikolás McConnie-Saad, Artistic Administrator
Kären Nagy, Strategic Initiatives Director
For Kronos Festival:
Mona Baroudi, Public Relations
Matthew Campbell, Marketing
Nicholas Kanozik, Education Coordination
Hannah Neff, Production
Dan D Shafer, Graphic Design, dandy-co.com

Special thanks to everyone at SFJAZZ.
Flowers for the Kronos Festival were provided courtesy of Brother & Sisters Flowers.
Contributors
Kronos Performing Arts Association is grateful for the generous support of individuals, foundations, government agencies, and others that make Kronos' work possible. To view the list of recent gifts made in support of KPAA's operations, education programs, recordings, commissions, and COVID relief fund, please click here. To view KPAA's Fifty for the Future: The Kronos Learning Repertoire funders and partners, please click here. 

THANK YOU TO OUR FUNDERS AND SPONSORS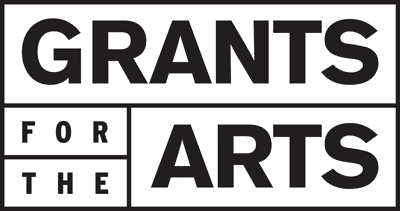 Kronos Quartet/Kronos Performing Arts Association
P. O. Box 225340
San Francisco, CA 94122-5340 USA
kronosquartet.org
facebook.com/kronosquartet
instagram.com/kronos_quartet
twitter.com/kronosquartet
The Kronos Quartet records for Nonesuch Records.
Kronos Festival is produced by the Kronos Performing Arts Association (KPAA) and is part of the San Francisco–based 501(c)3 nonprofit's KRONOS PRESENTS program. It is made possible by generous funding from San Francisco Grants for the Arts. Additional support is provided by Andrea Abernethy Lunsford, the William and Flora Hewlett Foundation, and the Bernard Osher Foundation.
Ellen Reid SOUNDWALK in Golden Gate Park is presented by Kronos Festival in association with McEvoy Foundation for the Arts. Additional support is provided by Ann Hatch, Andrea Lunsford, Sumiko Ito & Don Allison, and Curtis Smith & Sue Threlkeld.